College graduation is supposed to be a day filled with excitement for students graduating from their university.
After four years of hard work and dedication, they walk across the stage to receive their diploma, cheered on by friends and family.
For one graduate of La Concepcion College, that day might have ended only in tears and disappointment if it wasn't for one of his professors stepping up to support him.
Jeric Rivas was heartbroken on his graduation day from his prestigious college in San Jose Del Monte Bulacan.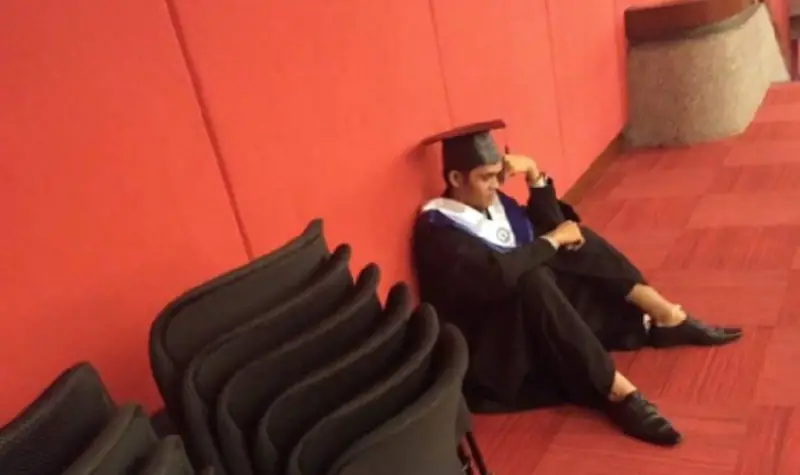 He put himself through school, working various odd jobs, in order to earn a Bachelor degree in the Science of Criminology.
He even left his hometown of Sibuyan Island with the goal of working to achieve a better life by earning a college degree.
He worked hard as a factory worker, a fast-food employee and even cleaned houses. He did all of this in order to afford the school's costly tuition.
Some of Jeric's professors took notice of his situation and provided him with shelter and support, eventually becoming like a second family to him.
All Jeric Rivas wanted was for his parents to come to his graduation and for them to be proud of him.